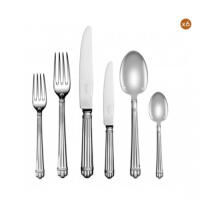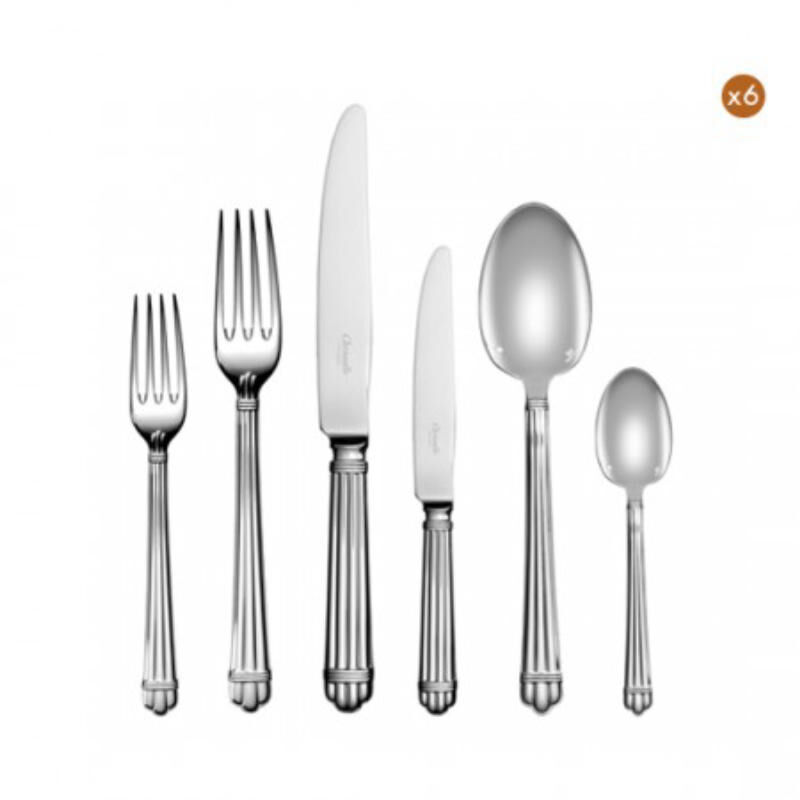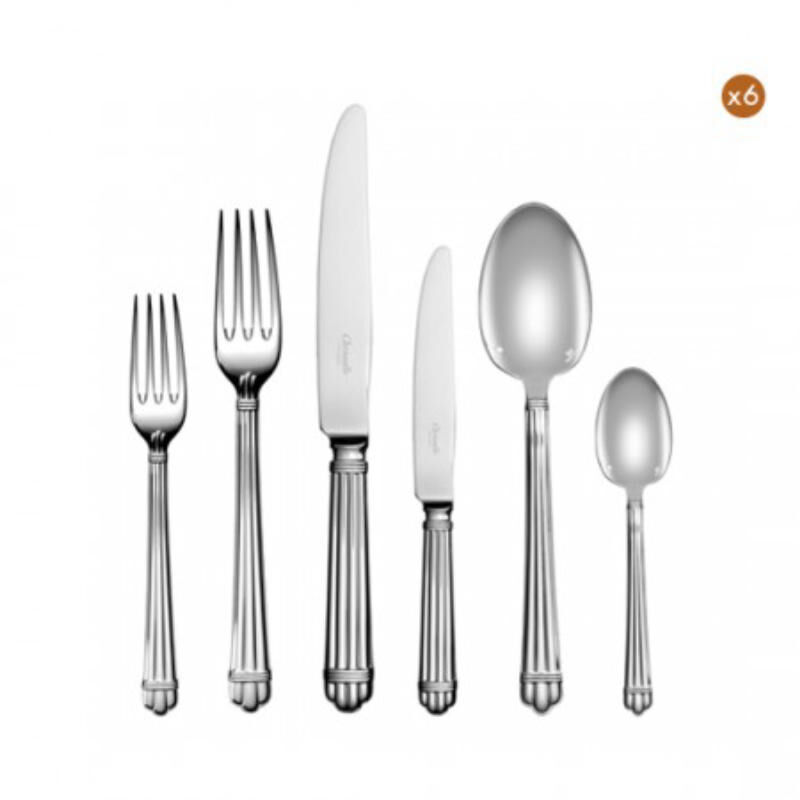 Aria Flatware Set For 12 People (75 Pieces)
Aria Flatware Set For 12 People (75 Pieces)
Delivery Options
Free Delivery by
Sunday, Dec 10, 2023
Click & Collect Available
This item will be shipped by {0}
PRE-ORDER now and get notified once your item is ready to ship.
Coming Soon!
Be notified when available.
Product Information
Description
Flatware set for 12 people (75 pieces) Aria Silver plated
About the brand
Christofle
Christofle is a French luxury house which embodies the Art of sharing. A favored partner in modern hedonism, Christofle accompanies milestone events and everyday pleasures alike. Since its founding in 1830, the house has continually renewed its exceptional silversmithing know-how and techniques. It has expanded its offer to include all aspects of the modern lifestyle-Table Arts, Bar and Oenology, Home Décor, Baby and children Gifts, High Silversmithing- as well as Jewelry and Personal accessories. Alongside the Christofle Studio's creations, the House collaborates with the greatest designers and artists of the day to offer contemporary, ambitious pieces crafted by the Meilleurs Ouvriers de France (Best Craftsmen in France). Works by artists and designers, historic re-editions and reproductions, custom orders and other exceptional pieces are crafted in the workshops of Christofle's production facility in Yainville, France (Normandy). Present in more than 70 countries, with more than 60 wholly owned shops, Christofle represents French elegance all over the world.
Delivery and returns
Depending on the specific item and delivery location, we offer the following delivery times in Kuwait:
Kuwait City
Same-day delivery : Please place your order before 2 PM.
Next-day delivery: Available for orders placed after 2 PM.
Rest of Kuwait
Next-day delivery: Available for all orders.
Please note that delivery times are subject to change based on order volume and product availability. We appreciate your understanding and look forward to serving you.
Product code:
007110114259